In lieu of financial heft or political influence, these companies are on a mission to protect civic engagement.
BY CAMERON ALBERT-DEITCH@C_ALBERTDEITCH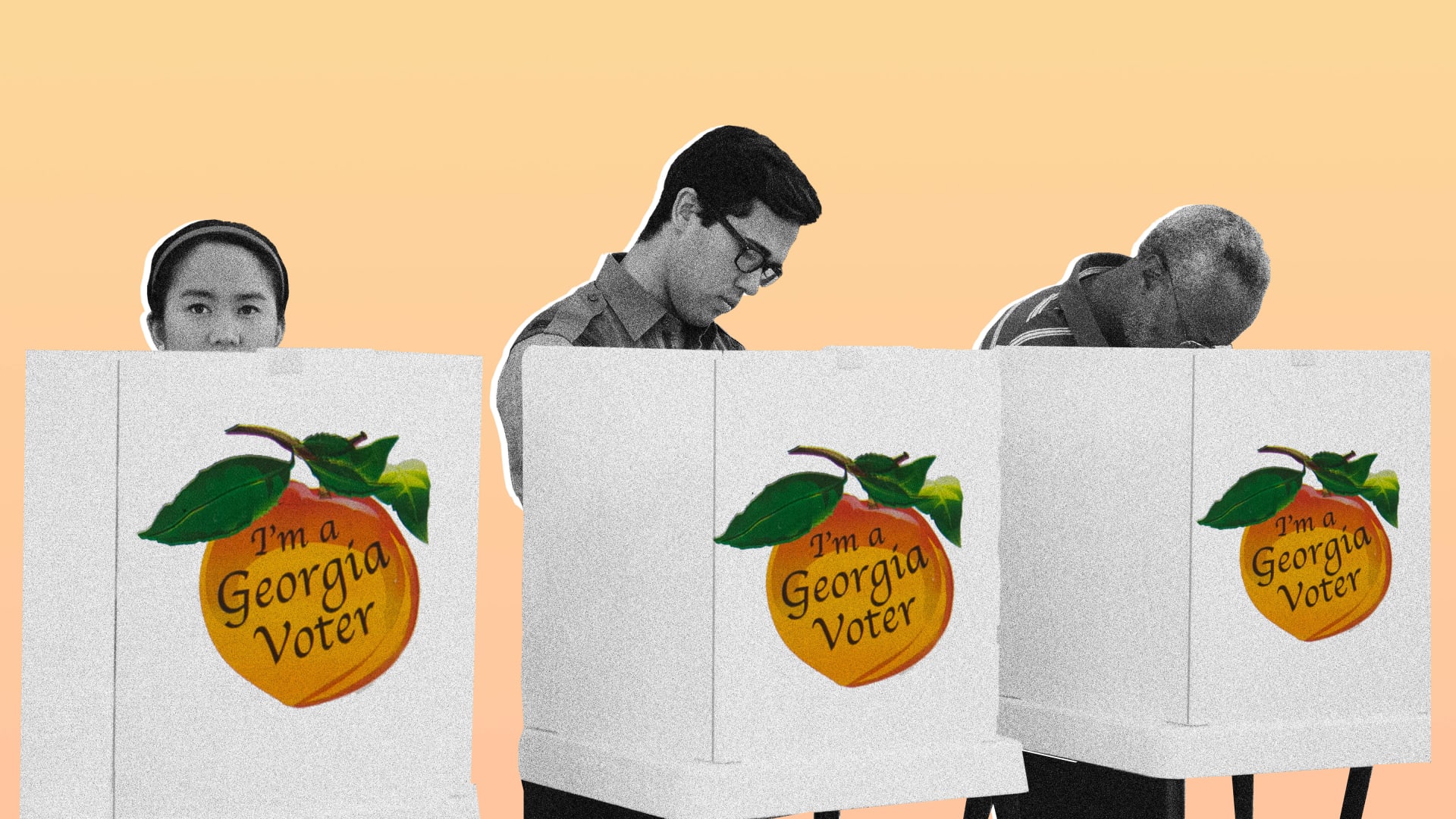 For six years, Horace Williams has been waiting for this moment.
Williams is the founder and CEO of Atlanta-based Empowrd, a social impact startup with a free app that helps users stay up-to-date on local voting information and ways to contact elected officials. Launched in 2015, Empowrd has only recently gained traction with investors, landing one of 10 spots in Techstars's Social Impact Accelerator program earlier this year. The reason, Williams says: Rampant voter disinformation and suppression efforts over the past year have caused investors to search for startups with ideas to heal the nation's political divide.
Georgia is currently at the center of that divide. The state's new voting law, signed by Republican Governor Brian Kemp in late March, has been referred to as "Jim Crow 2.0" for making voting significantly harder, particularly in predominantly Black districts. Proponents of the law say it will cut down on voter fraud, despite Secretary of State Brad Raffensberger's vehement defense of Georgia's 2020 elections as free and fair. Some of the state's largest businesses, including Delta and Coca-Cola, have spoken out against the law–along with dozens of prominent Black executives from across the country. Major League Baseball even moved this year's All-Star Game, originally scheduled for Atlanta this July, to Denver in response.
For the state's small businesses, which lack comparable levels of financial heft or political influence, making an impact is much harder, especially as other states like Texas consider similar laws. Empowrd is among the small companies mobilizing to fight the law–going beyond its usual business, which offers a subscription platform for elected officials and activists, and API leasing of the company's voting information database–with an active strategy of civic engagement.
Over the past month, Williams and Clay have conducted countless phone calls, Zooms, and Microsoft Teams meetings among different Atlanta communities to try to raise awareness about the changes to the state's voting rules. Sometimes, it's a homeowners' or neighborhood association. Other days, it's representatives from the city's tech companies. The idea, Clay says, is to connect with leaders who can then discuss the issue with their respective spheres of influence: "That personal connection is then a relationship, and that relationship builds a certain trust."
Roughly 25 percent of those conversations, Williams estimates, are with small-business owners. "Anybody who takes on the task of running a business in a community has inherently taken on the task of being a leader in the community, whether they acknowledge that or not," he says. "People's emotions and passions and loyalties lie with people who take sides–because taking a side is taking a stance, and taking a stance is taking leadership."
Of course, not all of Georgia's small businesses can focus on this issue right now, whether they support the new law or not. The Covid-19 pandemic remains at large, and many of the state's startups are still fighting to stay alive. "Folks are trying to wrap their heads around the Paycheck Protection Program, new Cares Act legislation, new stimulus checks," says Ryan Wilson, co-founder and CEO of The Gathering Spot, an Atlanta-based private membership club that's become a haven for some of the city's Black entrepreneurs.
Wilson's club is following Empowrd's blueprint: working with the club's thousand-plus members to galvanize Atlanta's small-business community for the next election cycle. The Gathering Spot's programming around voter awareness and civic engagement has historically drawn roughly 50 members per event, Wilson says–but numbers have jumped in recent months.
"While we don't have the same opportunities as some larger companies in terms of leverage, I do think that at the end of the day, the small-business community is going to be effective in getting [the voting law] overturned–because we're connected to our communities in a real way," Wilson says. "The small-business community is not going to forget. And Black folks in this state are certainly not going to forget."
Or, as Williams puts it: "I think Georgia's going to vote."